Psychobilly Garden Party #181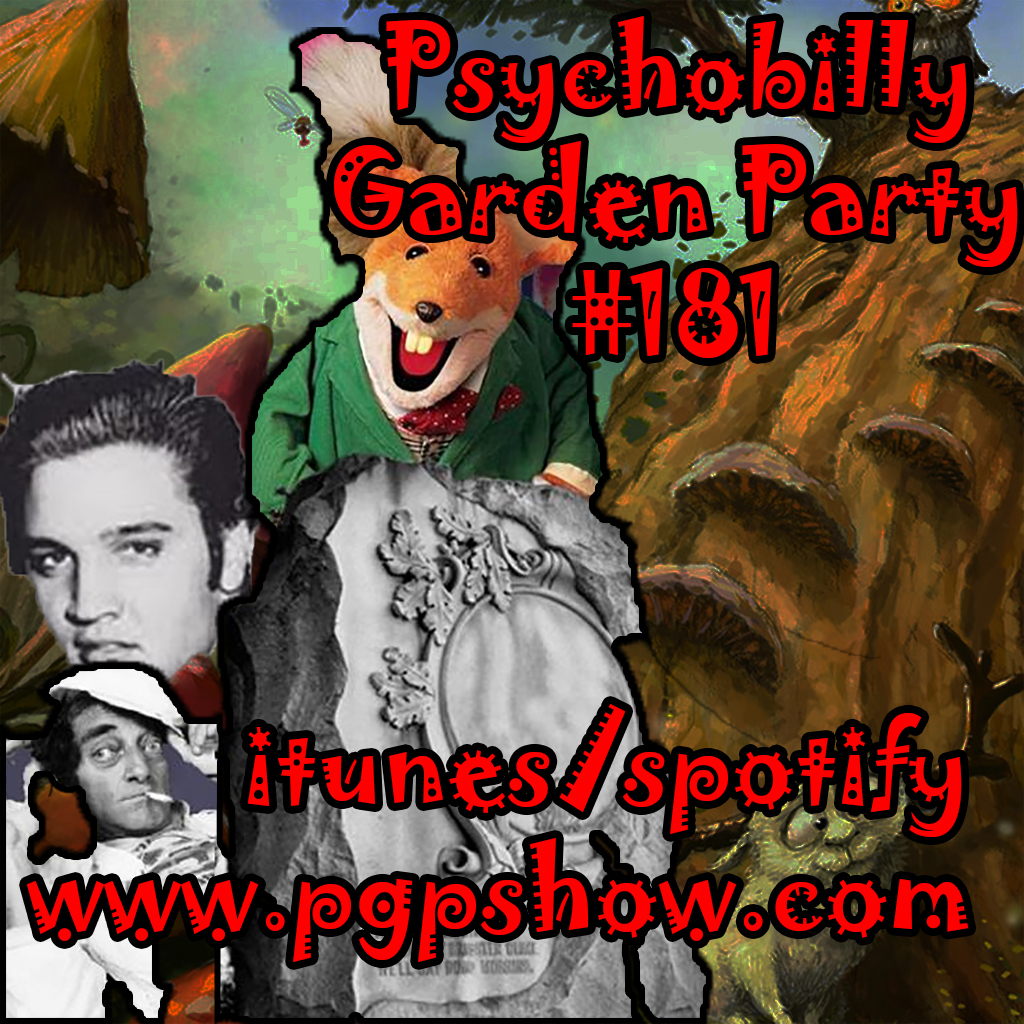 "The Caffeine Enema"

Intro:
0. Kosmos Teng Bay [Three Gentlemen] Sinn Sisamouth and Meas Samon

Come Back Lord – Reverend Beat Man and Izobel Garcia baile bruja muerto
Ten Heads Are Better Than One – Thee Scarecrows
You Got Good Taste – The Cramps
Graveyard Tree – Koffin Kats
Bats in my Pants – Nektomantix
Scooter Dad – The Highliners
Friday The 14th – The Brutella
Deadly Bossanova – Claus Grabke
God Damn USA – Trixie The Trainwrecks
John I'm Only Dancing – The Polecats
Where's Billy – Graveyard Bashers
God Damn Angels – Trixie The Trainwrecks
Give Me Back My Broken Heart – The Washington Dead Cats
Satan's Blues – Creepshow
Empty My Sack – Thee Scarecrows
Make A Circuit With Me -The Polecats
Voodoo Is All You Do To Me – The Washington Dead Cats
Domino – The Cramps
* If you like any of the music heard here, support the bands! Plus tell them you heard them here.
Reach out and touch…(baby)
The PGP show blog is over here:
Get your show coverarts, music tips and general weirdness daily from
www.facebook.com/psychobillygardenparty
Follow us on Twitter
www.twitter.com/psychogardener
Write to us at
At Instragram look for "Psychogardener"
Podcast: Play in new window | Download